https://www.youtube.com/watch?v=rHdNa1d-gWI
The Power of Partnership.
Our Mission...
Cancer Specialists of North Florida (CSNF) and Flagler Health+ understand the impact a cancer diagnosis can have on patients, their families, and their daily life, which is why they partnered in 2014. For the past seven years, the dedicated team of CSNF radiation oncologists and Flagler Health+ radiation therapists, dosimetrists, nurses, and staff, have worked tirelessly to provide quality, compassionate, and seamless care directly to the St. Augustine community.
As technology has evolved and become even more effective in fighting cancer, the CSNF/Flagler Health+ team, led by Dr. Emily Tanzler and Dr. Brian Deegan, knew it was time to make their goal of providing integrated care a reality.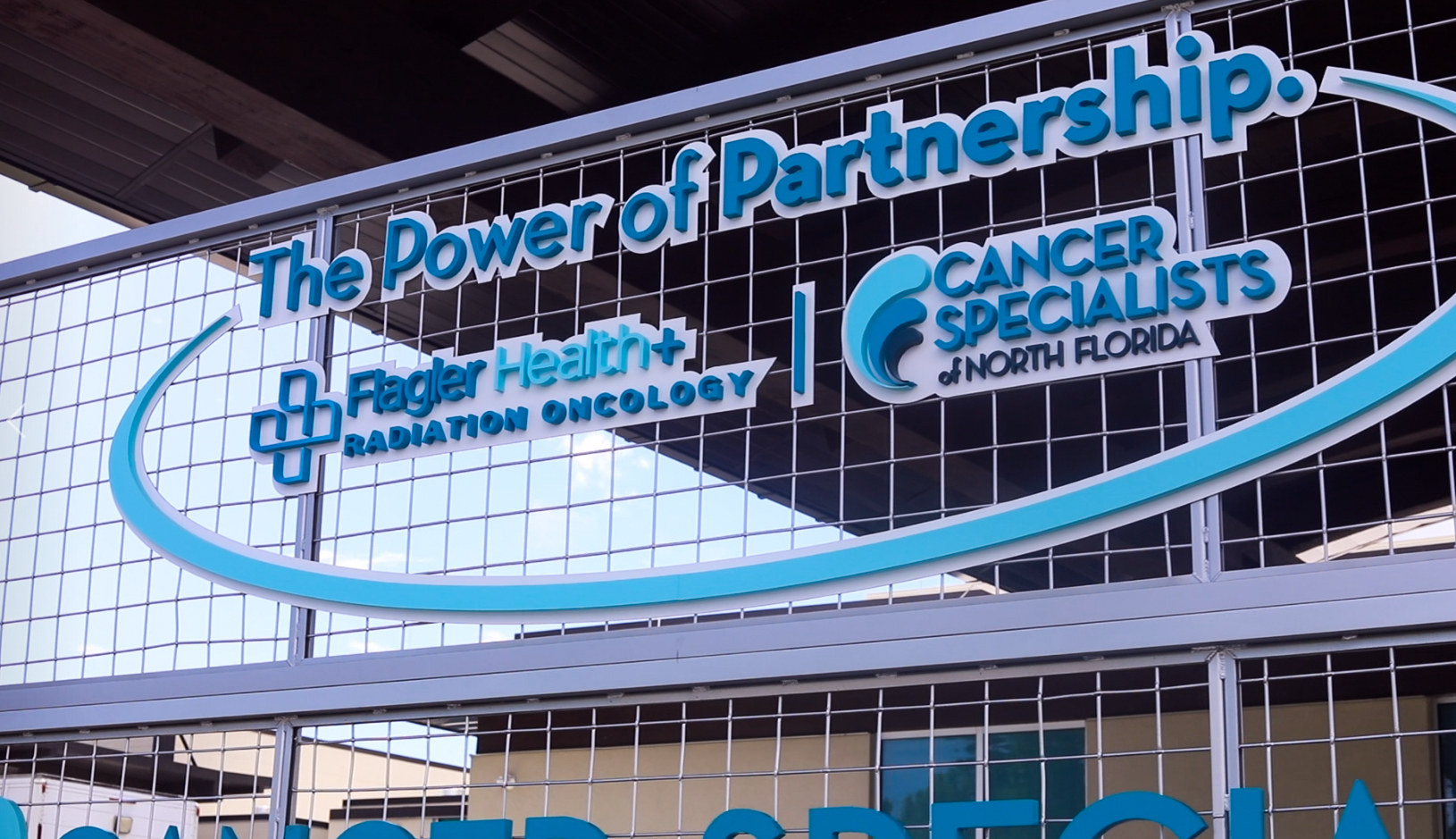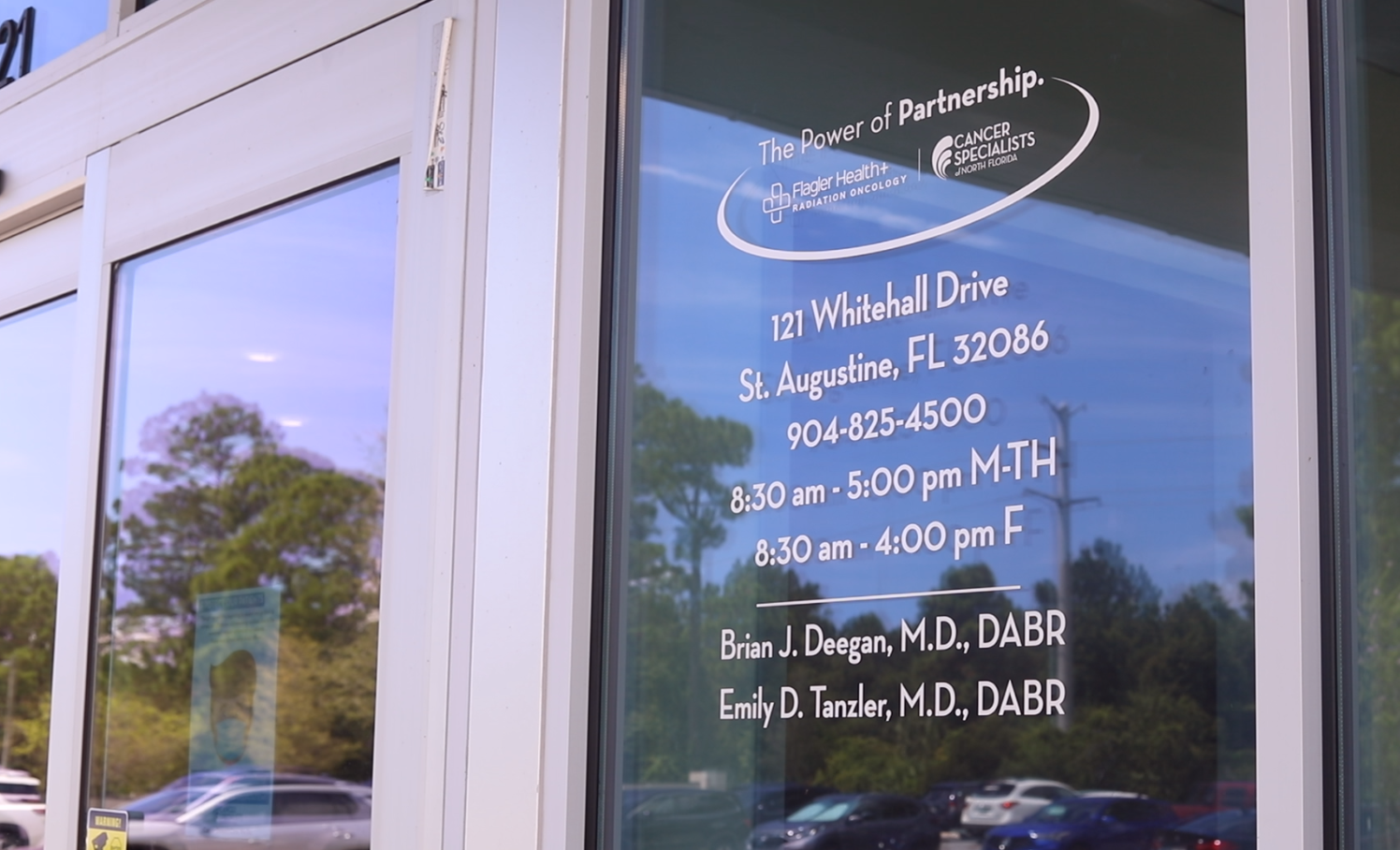 ...Continued At a New, State-Of-The-Art Building...
Working in conjunction with their medical oncologist colleagues, Dr. Tanzler and Dr. Deegan proposed building a radiation oncology addition at the already existing CSNF St. Augustine location. With the support of Flagler Health+, construction began with an opening date set for August 2022.
Not only does the new center come with the latest in Eletka Versa HD radiation technology, but it also has medical and radiation oncologists working together under one roof.
By eliminating the hassle of driving to another building to see a medical oncologist, Flagler Health+ and CSNF's improved partnership makes the St. Augustine clinic a one-stop-shop and the first of its kind in the area.
...With the Same Incredible Team.
While the goal to stay up to date with new technology is crucial in the fight against cancer, there's something that makes just as big of a difference every time a patient walks into the clinic: the staff.
"From the moment we decided to switch buildings, we knew that our staff was going to travel with us," says Dr. Deegan.
"We're a family here and working side by side with all of these folks is not only a joy for me and Dr. Deegan, but all the patients who have grown to know and love them," adds Dr. Tanzler.
While the building may look and feel a little different than before, the care patients have grown to know and love, given by a staff who does it best, will not change.
That's The Power of Partnership.